Disability Planning Partners Team Members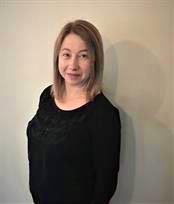 Amy Sereday, Planning Consultant & Paralegal
Amy recognizes that disability planning can be overwhelming. As a Planning Consultant with Disability Planning Partners, she supports clients through difficult decisions and transitions, putting them at ease and guiding them through the legal process. In her unique role, Amy leverages mediation techniques to help clients navigate decisions, clarify goals and resolve issues. Difficult conversations are made easier as we work together to address driving, caregiver stress, or end of life decisions, with the utmost sensitivity and respect.
Amy pairs her background in social psychology with her experience in elder law, allowing her to work seamlessly with each attorney. Amy works tirelessly to cultivate solutions and develop a unified plan for each client and their families.
In addition to her work with Disability Planning Partners, Amy is the managing member of Compass Mediation. She is a graduate of Columbia University with a Master of Science in Negotiation and Conflict Resolution. During her academic pursuits, Amy studied in the Social and Organizational Psychology department at Columbia's prestigious Teachers College, and the cutting-edge School of Professional Studies. Amy also has a Bachelor of Arts in Communication from Western Connecticut State University and a post-baccalaureate certificate in Paralegal Studies from the University of Hartford. She is currently studying to become a Certified Senior Advisor.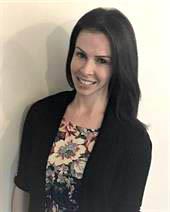 Cristina Osga, Director of Operations & Trust Administrator
Cristina has worked in a legal accounting capacity for 15 years. In past roles, Cristina found that she enjoyed the financial component of her work, but that she lacked a feeling of personal fulfillment. It wasn't until she started working with Claudia in 2014 that she began to use her accounting knowledge to assist in the administration of Special Needs Trusts. Unlike previous financial roles, working with trust beneficiaries and their families allowed Cristina to experience the depth of personal fulfillment she had been seeking over the years.
While the day-to-day management and oversight of Trust funds is crucial to its growth and success, Cristina has found that constant communication and interaction with the Trust beneficiaries is the key to the Trust's overall success.
In addition to her financial and accounting expertise as Trust Administrator, Cristina is known for her responsiveness, problem-solving abilities, and her caring demeanor. She puts a special focus on building client relationships and getting to know each client's unique situation and background. Cristina genuinely cares about every client she interacts with and is unwavering in her determination to ensure that each client receives the time and attention they deserve.