Disability Planning Partners Team Members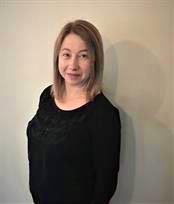 Amy Sereday, Planning Consultant & Paralegal
Amy recognizes that disability planning can be overwhelming. As a Planning Consultant with Disability Planning Partners, she supports clients through difficult decisions and transitions, putting them at ease and guiding them through the legal process. In her unique role, Amy leverages mediation techniques to help clients navigate decisions, clarify goals and resolve issues. Difficult conversations are made easier as we work together to address driving, caregiver stress, or end of life decisions, with the utmost sensitivity and respect.
Amy pairs her background in social psychology with her experience in elder law, allowing her to work seamlessly with each attorney. Amy works tirelessly to cultivate solutions and develop a unified plan for each client and their families.
In addition to her work with Disability Planning Partners, Amy is the managing member of Compass Mediation. She is a graduate of Columbia University with a Master of Science in Negotiation and Conflict Resolution. During her academic pursuits, Amy studied in the Social and Organizational Psychology department at Columbia's prestigious Teachers College, and the cutting-edge School of Professional Studies. Amy also has a Bachelor of Arts in Communication from Western Connecticut State University and a post-baccalaureate certificate in Paralegal Studies from the University of Hartford. She is currently studying to become a Certified Senior Advisor.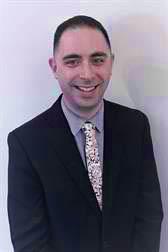 Brandon W. Angell, Paralegal
Brandon developed a passion for the law while still in high school. After working a short time for a credit and collections law firm, he quickly discovered a desire to help "the little guy" rather than working for large corporate clients. With the influence and guidance of a caring professor at the University of Hartford, Brandon launched himself on a career path focused on helping those who may feel that they have no voice.
Brandon cares deeply about each and every client he interacts with. A profoundly spiritual person, Brandon holds himself to a high bar of integrity and a set of values instilled in him from a very young age. Chief among those values are love of neighbor and treating others as you would want to be treated. This motivates Brandon to view clients as his own family – his own mother, father, sister, or brother.
Brandon received his A.S. in Paralegal Studies from the University of Hartford in 2008. Since that time, he has distinguished himself in the paralegal profession by achieving the CORE Registered Paralegal™ designation from the National Federation of Paralegal Associations and by serving on several boards, including past positions on the Executive Committee of the Paralegals Section of the Connecticut Bar Association and the board of directors of the Central Connecticut Paralegals Association—organizations in which he remains an active member.
In May of 2018, after volunteering in the planned giving department at the U. S. legal office for Jehovah's Witnesses, Brandon was invited to relocate to New York and permanently join the team dedicated to this work. Brandon being one of Jehova's witnesses was a deeply important part of his life and all of us at Disability Planning Partners wish him well in his next chapter.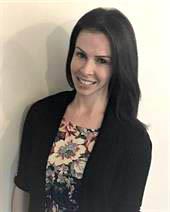 Cristina Osga, Director of Operations & Trust Administrator
Cristina has worked in a legal accounting capacity for 15 years. In past roles, Cristina found that she enjoyed the financial component of her work, but that she lacked a feeling of personal fulfillment. It wasn't until she started working with Claudia in 2014 that she began to use her accounting knowledge to assist in the administration of Special Needs Trusts. Unlike previous financial roles, working with trust beneficiaries and their families allowed Cristina to experience the depth of personal fulfillment she had been seeking over the years.
While the day-to-day management and oversight of Trust funds is crucial to its growth and success, Cristina has found that constant communication and interaction with the Trust beneficiaries is the key to the Trust's overall success.
In addition to her financial and accounting expertise as Trust Administrator, Cristina is known for her responsiveness, problem-solving abilities, and her caring demeanor. She puts a special focus on building client relationships and getting to know each client's unique situation and background. Cristina genuinely cares about every client she interacts with and is unwavering in her determination to ensure that each client receives the time and attention they deserve.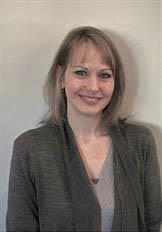 Michelle Feltovic, Paralegal
Michelle has learned firsthand the importance of listening to clients. Throughout her 14 years of experience as the Chief Clerk of the North Central Connecticut Probate Court, Michelle listened to and empathized with many individuals who did not know how to plan for their own futures, or how to navigate the probate process upon the death of a family member.
In her present role as a Probate and Medicaid paralegal, Michelle draws upon her depth of experience to address clients' concerns for the future, and to effortlessly guide families through the complex probate maze.
As an individual of many talents and skills, Michelle obtained her Certificate in Medical Assisting from Porter and Chester Institute, and later proceeded to pass the State of Connecticut Boards to become a Certified Medical Assistant. Michelle is also a Notary Public in the State of Connecticut.
In her spare time, Michelle enjoys spending time with her family, including her grandson. Whenever possible, she also enjoys extended family vacations with all 4 generations of her family.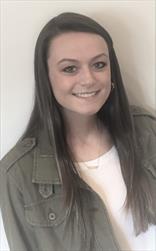 Kate Maxon, Client Services & Marketing Intern
Kate joins our team for the summer of 2018 offering concierge services to clients. She also provides the firm with social media marketing support. Kate attended Simsbury High School from 2013 – 2016, and then transferred to and recently graduating from Westminster School. Kate is an avid athlete, playing soccer from 2008-2015, and lacrosse in 2017 and 2018. She is an active member of her Simsbury community. She will attend University College Dublin in the fall and then transfer to Cornell University to study Marketing and Communications. She has a strong interest in the effects of social media on overall marketing and communication campaigns for businesses. Disability Planning Partners is excited and proud that Kate will explore these interests with our team, partners, and clients.