Disability Planning Partners Team Members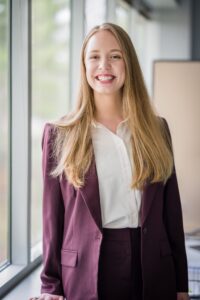 Valerie Bonifield, Disability Planning Law Clerk
Hi, I'm Valerie Bonifield. I joined Disability Planning Partners in the Summer of 2022. I am a graduate of the University of Georgia and a current UConn Law student. Although originally from Cumming, Georgia and spending a few years living in Orlando, Florida, I have happily settled in Connecticut. I have experience in probate matters, estate planning, and elder law from working at a firm in Orlando.
I am deeply connected to Disability Planning Partners as members of my family have been impacted by chronic illnesses. I am passionate about guiding families through disability and estate planning matters and hope to build my career around that upon my completion of law school and admission to the Connecticut Bar.
I am an avid reader of mystery novels and a devoted fan of UGA football.
A perfect day is having a delicious brunch then spending the rest of the day enjoying the sunshine at the beach.
I love when our clients tell us about their pets (and love when they show us pictures even more)!
I hope our clients know that I truly want to support them in whatever situation they find themselves going through. I hope to give all of our client's peace of mind through the work we do for them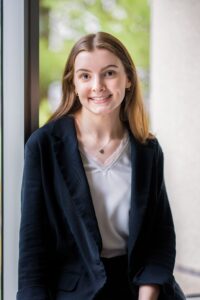 Taylor Dalton, Disability Planning Paralegal Administrator
Hi! My name is Taylor Dalton, and I am a Paralegal at Disability Planning Partners. I joined the firm in October 2022 after graduating from the University of Hartford with a degree in Political Science and Paralegal Studies. When I'm not in the office, I enjoy painting, kayaking, and spending time with my family and my cats.
I was drawn to this field by my desire to find solutions for my mom, who was left disabled after suffering a serious knee injury in 2020. Having cared for my mom while also juggling school and work, I saw firsthand all of the hoops that individuals with disabilities and their caregivers have to jump through in order to get the support they need.
Before I joined the firm, I, like many of our clients, was unaware of the numerous planning options available to families affected by disability. I am still amazed every day by all of the ways we are able to help our clients access care, maximize benefits, and protect assets.
As a Paralegal, most of my time at work is spent drafting trusts and other planning documents for our clients. I have always loved writing, so drafting allows me to use my writing skills and my legal knowledge to put a client's wishes into words.
A perfect day is getting outside for fresh air and exercise, working on a painting, spending time with my boyfriend and playing with my cat, and trying something new for dinner.
I love it when clients send us photos of their pets; we are an office full of animal lovers!
I hope our clients know how happy we are to be here! It's not often you find an office full of people who all love their jobs, but I can confidently say that Disability Planning Partners is that office.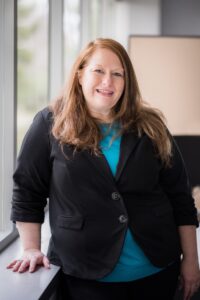 Tina Brown, Legal Assistant
Hi, I'm Tina Brown. I joined Disability Planning Partners in September 2021, after working as a paralegal in Personal Injury for several years. Prior to that, I was a claims adjuster for insurance companies for over 17 years. I am the first voice you will hear when calling the office.
I manage all of the legal administrative functions for our clients and help prospective clients through our intake process. I love talking to new clients and helping them feel comfortable during that initial call into our office.
A perfect day is spending time with my two boys, meeting up with family and friends, or shopping.
I love when our clients feel comfortable enough to talk with me about difficult situations, and I especially love when they are patient and understanding when I am not able to give legal guidance immediately.
I hope that our client's walk away from our office with a feeling satisfaction that we not only assisted them with their planning goals and challenging situation, but they left knowing that they are a part of our Disability Planning Partners family.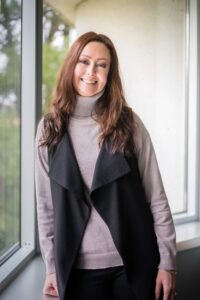 Jacqui Maxon, Disability Planning Managing Paralegal
Hi, I'm Jacqui Maxon. My first experience with dementia was when my parents moved my grandmother to New Hampshire to live with us because it became evident that she could no longer live alone. I was starting college and I helped care for her when I was home, but I also saw first-hand what it takes to care for an elderly loved one suffering from the cruelness of dementia.
I graduated college with a degree in early childhood education and worked in that field for many years. But, in 2018 my career path took an unexpected turn. After a short early retirement phase, Claudia and I talked about a new, second career as a paralegal. We had been friends for many years and shared a heartfelt desire to help families experiencing disability.
I joined Disability Planning Partners to work with specialized Medicaid programs, Federal and State benefits, with a deep desire to help elders navigate health conditions related to aging, with a special interest in helping families plan for a family member with dementia. I easily connect with and understand the unique needs of all of our clients. In 2022, I became more involved in the complex planning solutions the Firm offers, and I now serve as the Managing Paralegal for all client matters. I approach my work and my clients with warmth and a great sense of humor!
A perfect day is when I can make a difference in a client's day/life.
I love when our clients tell me they feel like we are family.
I hope our clients know that I truly care for them and can empathize with what they are going through and that I will do everything in my power to make the Medicaid process as easy as possible.